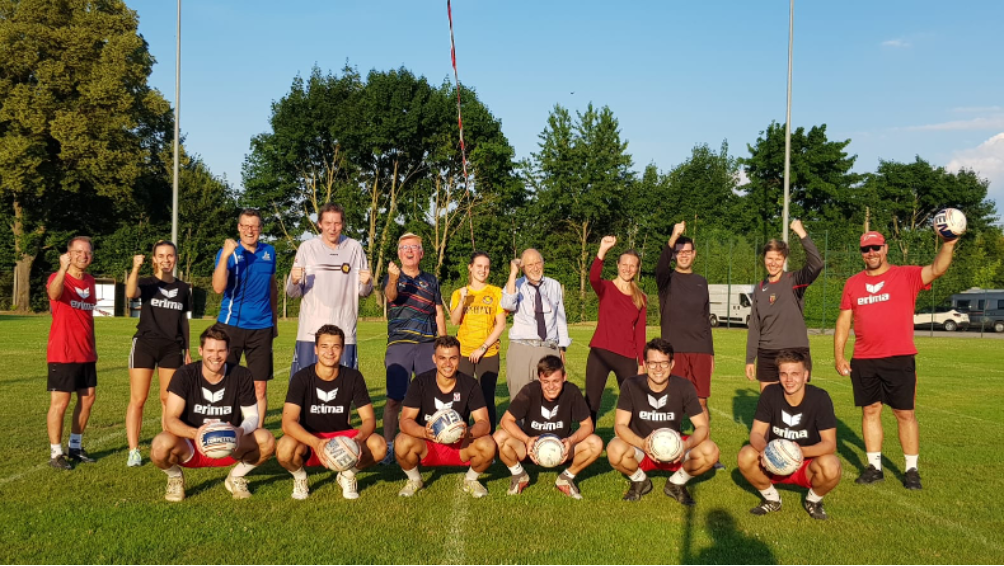 The INTERACT Consultation Workshop and partners meeting was hosted by the International Fistball Association (IFA) and TAFISA in Linz, Austria and online on 28 – 29 June 2021.
---
It gathered some 24 International Sport Organisations that shared their Sport for All initiatives and experiences with each other – enabling the INTERACT partners to further define the direction that the project is taking.
INTERACT – International and European Sport Organisations (ISOs) Activate Citizens – aims to work with and empower ISOs to develop and promote Sport for All and physical activity. Over 2 days, the participants reflected upon the role that ISOs can play to create more opportunities for citizens to be active, and how the INTERACT project could support them. Various group works explored the creation of an INTERACT pledge for Sport for All and physical activity, INTERACT toolkit, capacity-building framework and new international Sport for All Event. The Badminton World Federation, International Sambo Federation (FIAS), International Tchoukball Federation (FITB) International Functional Fitness Federation and International Floorball Federation presented how they are approaching the Sport for All and physical activity.
INTERACT Consultation Workshop Participants:
International Functional Fitness Federation
International Federation of Popular Sports (IVV)
World Kabaddi
Badminton World Federation
World Kungfu, Dragon & Lion Dance (Dragon Boat) Federation
Federation Internationale de Savate
International Tchoukball Federation
Tug of War International Federation
International Cheer Union
International Floorball Federation
International Sambo Federation (FIAS)
World Jiu Jitsu Confederation (WJJC)
World Dodgeball Federation
World ParaVolley
International Table Soccer Federation
Federation Internationale de Boules
International Fistball Association
World Minigolf Sport Federation
International Dance Organisation
ITTF Foundation
Sport Union of Slovenia
German Flying Disc Federation
Italian Federation of Traditional Sports and Games
TAFISA
Those days were also the opportunity for the project partners to meet physically in Linz and move forward with the project – ensuring that the outputs it will develops meets the needs and expectations of ISOs worldwide. The International Fistball Association also organised a trial session of fistball for all partners.
TAFISA and all project partners thank the IFA for their hospitality.
The INTERACT Project is co-funded by the Erasmus + programme of the European Union.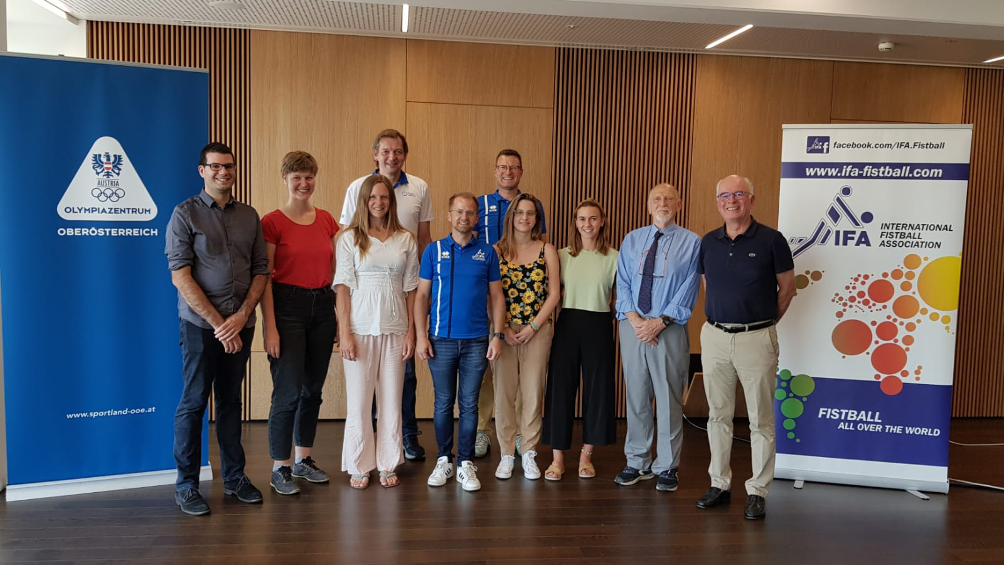 ---