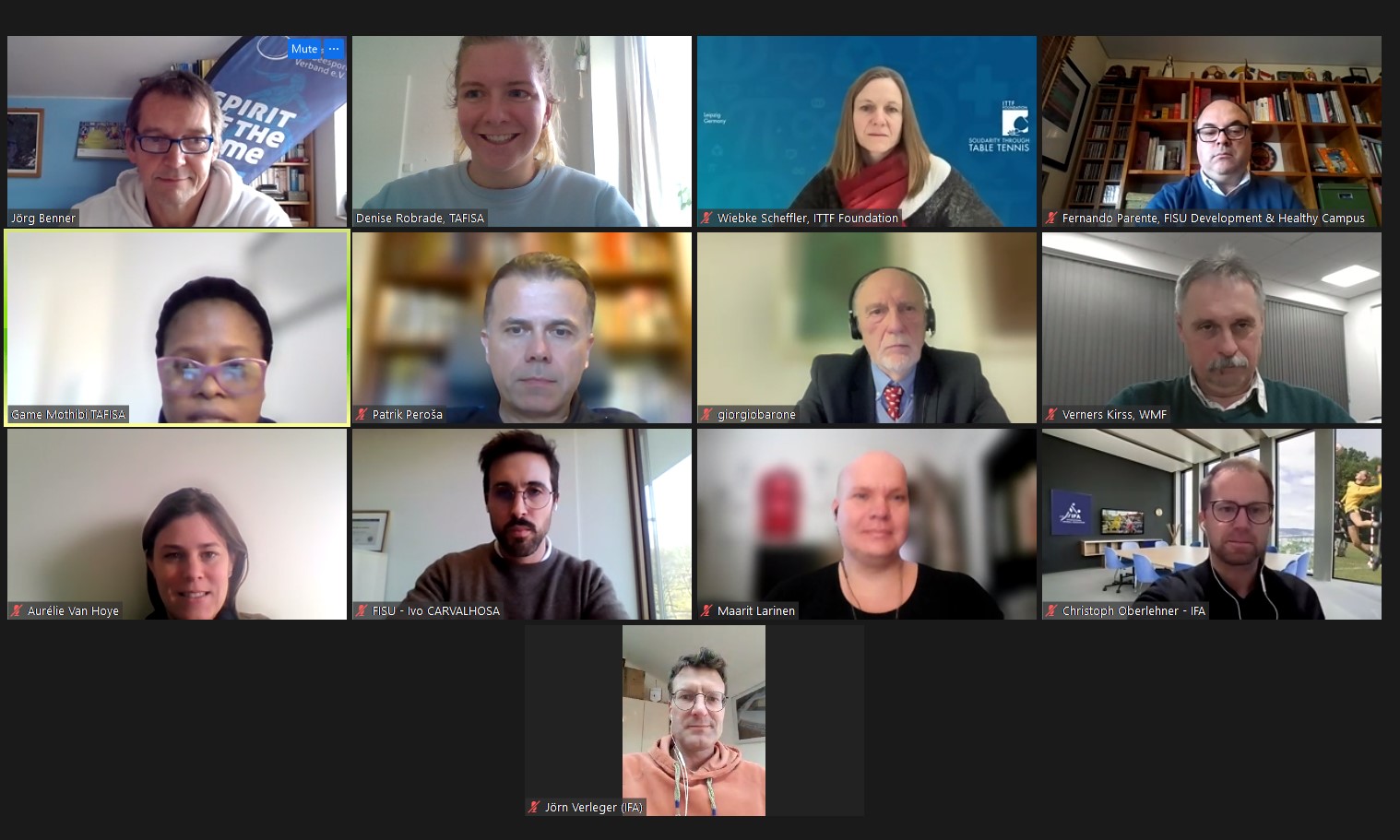 TAFISA is excited to announce that on February 9th, 2023, the INTERACT+ project was successfully kicked off with the first project partner meeting. INTERACT Plus is being funded by the Erasmus+ Programme of the European Union.
INTERACT+ builds upon the completed INTERACT project, its recommendations, outputs, and the identified ISO's (International and European Sport Organisations) needs and expectations. The project reflects on our changing world (Impact of Covid-19) and aims to bridge the gap from theory to practice by supporting and positioning ISOs as key leaders of the Sport for All and physical activity movement. This will encompass the development of a new Sport for All delivery model and the creation of a knowledge and experience-sharing platform between ISOs and their National Federations.
While the INTERACT and INTERACT+ partners already met during the INTERACT Closing Conference in December 2022 and the first bilateral meetings which took place throughout January 2023, the kick-off meeting was a great opportunity to start the project.
The INTERACT+ project partners are:
University of Limerick
World Minigolf Federation
International Dance Organization
International Table Tennis Federation Foundation
International Fistball Association
International University Sports Federation (FISU)
Confederazione Boccistica Internazionale
European Flying Disc Federation
TAFISA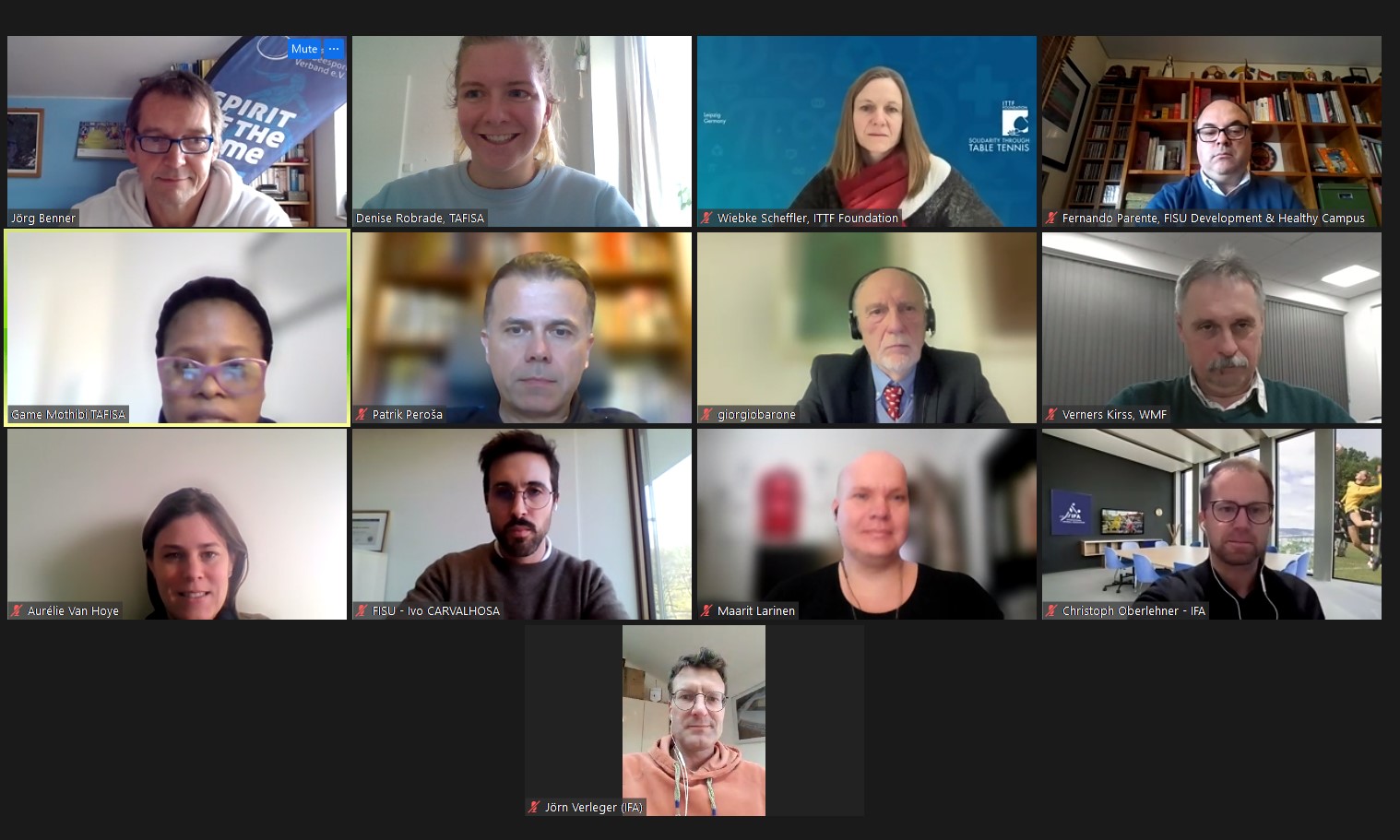 The project starts with making the case for Sport for All within the Sport Movement and creating a narrative for the project. This follows hand-in-hand the development from theory to practice and the update and implementation of the INTERACT capacity-building framework. Furthermore, the project has the goal to create an INTERACT+ label to create an incentive for ISOs to promote Sport for All. All of these deliverables will be met through the help of the INTERACT+ Advisory Board which includes the different ISOs. The inclusion of ISOs in the project is of utmost importance to successfully create measures for them to promote Sport for All.
The INTERACT Plus project is funded by the European Union. Views and opinions expressed are however those of the author(s) only and do not necessarily reflect those of the European Union or the European Education and Culture Executive Agency (EACEA). Neither the European Union nor EACEA can be held responsible for them.

---