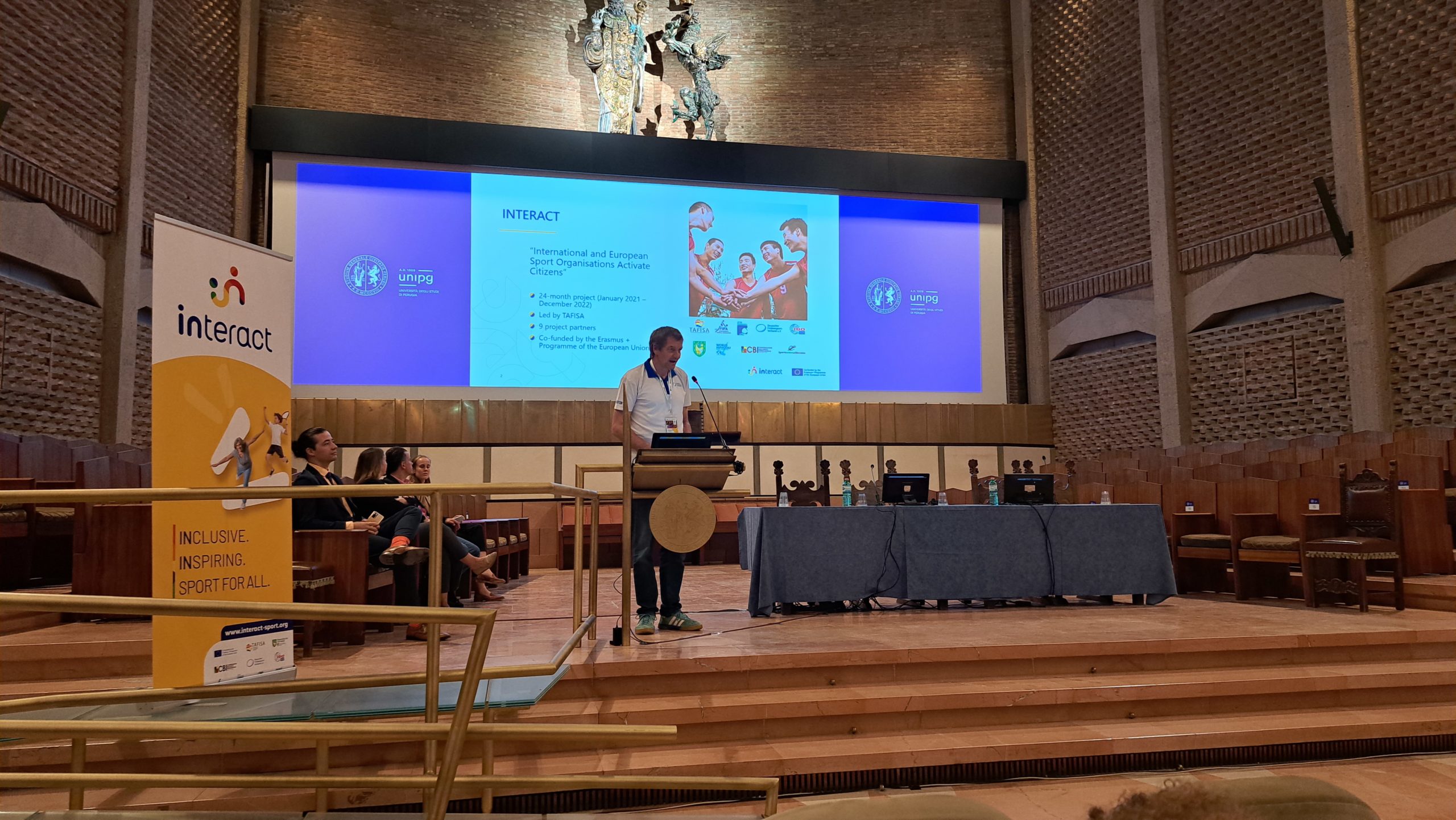 More International Sport Organisations commit to promoting Sport for All. The signing ceremony in  Perugia on the 26th September 2022 was witnessed by at least 300 people.
The following organisations committed to creating a better world through Sport for All for the next generation:
International Field Archery Association
World Kettlebell Sport Federation
Tug of War International Federation
International Slingshot Federation
International Sport Network Organisation
World Dodgeball Association (WDA)
World Rafting Federation (WRF)
International Sport Organisation (ISO)
Mediterranean Flying Disc Confederation (MFDC)
International Flying Disc Academy (IFDA)
National Baton Twirling Association (NBTA Europe)
FISO World Obstacle (OC)
International Kempo Federation
Esports World Federation
International Table Soccer Federation
Through the pledge's resolution, based on international and European Policy Papers, signatories commit to:
Integrate Sport for All as part of elite and major sport events, as well as their legacy;
Strengthen partnerships with national and local hosts to foster local Sport for All approaches;
Adapt sports and disciplines to the needs of diverse target groups. This can be done through the modification of rules, equipment, environment and teaching styles;
Team up with other International and European Sport Organisations and share your knowledge, experience, expertise and resources to promote Sport for All;
Provide frameworks, support and assistance to national and local members, helping them develop Sport for All initiatives
The signing ceremony was a huge success for INTERACT and showed once again how the Sport for All movement is growing.
The INTERACT Pledge is available here. International Sport Organisations interested in signing it should contact the INTERACT Team at contact@interact-sport.com
---