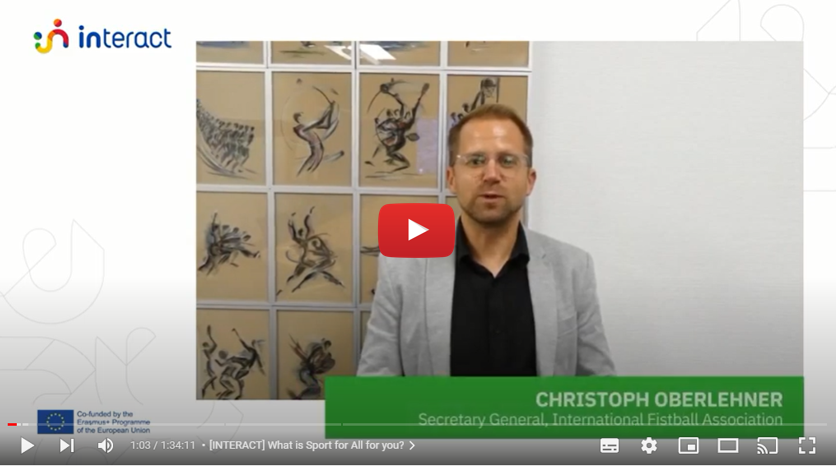 Held on 26 January 2022, the INTERACT Opening Conference was an astounding success, generating lively debates between the participants and speakers. More than 340 participants from 86 countries registered.
Moderated by Fiona Johnson, Vice-President of the International Dance Organisation, the conference featured an inspiring keynote from Wiebke Scheffler, Head of Operations at the ITTF Foundation, on the theme "Beyond the Gold Medal – Sport for All as a Key to the Future of International Sport Organisation (ISOs)".
Starting with opening words from Catherine Forde, TAFISA Vice-President, the conference moved on to an intervention from Marisa Fernandez-Esteban, Deputy Head of the European Commission's Sport Unit, who introduced the EU's Perspective on mobilising ISOs for the promotion of #HealthyLifestyle4All.
Christoph Oberlehner, Intenational Fistball Association's Secretary General and Jean-Francois Laurent, TAFISA Junior Director, finally presented INTERACT's Study report and recommendations on ISOs opportunities, challenges, needs & expectations to promote Sport for All, as well as the INTERACT project's aims and activities.
---